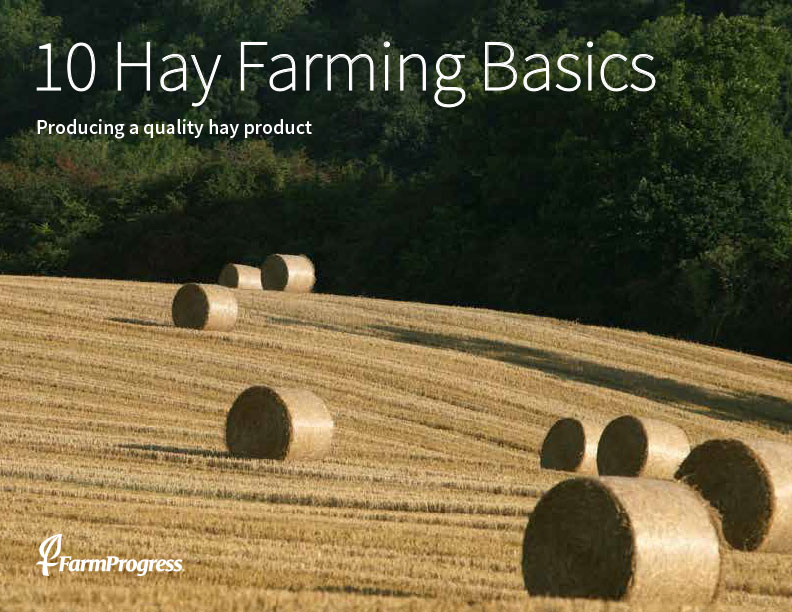 A lot of knowledge is required to produce a quality hay crop.
There's a variety of issues to consider – the price of hay, the cost of producing that hay, and the management and time that will go into raising and maintaining the crop.
This special report from Farm Progress provides insight on:
Determining a price and a market for their hay.
What to consider when re-seeding or selecting a new hay variety.
Managing winter months.
Appropriately timed cutting in warmer weather.
the benefits of hay testing.
to provide the information needed to produce a quality hay crop.